Deb Gauette -Yogi/BarreSculpt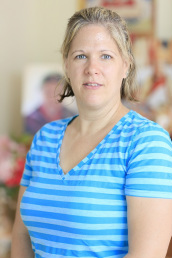 A yoga teacher for over eight years and practicing for ten. Certified through YogaFit, Deb believe's that yoga is a great way to keep your body and mind in balance with each other. She gears every class to the level of the students with a mix of beginner, intermediate and advanced options of poses. She completed the BarreWorks teacher training at YogaWorks and has been teaching for a year.
Adelaide Kontras - Pilates / Personal Trainer / Boot Camp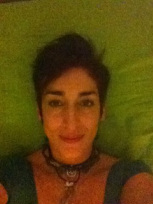 HELLO my name is Adelaide! My background is in dance for 11 years, which led me to the fitness industry, I have been teaching fitness for over a decade. I find there is no greater pleasure then helping people shape there bodies, mind , and helping one find there connection with their own spirituality. I am certified yoga instructor by the Yoga Institute of Houston Texas since 2000, Stott Pilates Mat since 2002 and All apparatus, Zumba, Spinning, Personal Training, TRX, and Aerial Arts are all apart of what I incorporate to make my classes unique, fun, and most important one walks out with the sense that they learned something useful for everyday life and not just for class. Come join my Pilates mat class with rings and things here at BellaVita!