Yoga Instructors:
Elena Simon - Yogi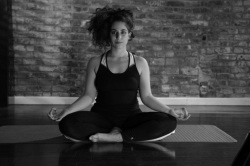 Since a very young age, yoga & movement, along with music and the performing arts have been strong passions of mine. Fitness & wellness as a performer have always been prominent factors in my success on stage or film.

Originally from West Hartford, CT, I moved to NYC in 2005 to obtain my BA & MA at The New School in Media Studies (with a focus in Marketing & Business Management) along with a theater/dance minor. Since graduating, I revisited my love of yoga & fitness by managing various studios/gallery and event spaces including collective & community spaces throughout Manhattan, Brooklyn and Queens. I'm a vinaya/restorative yoga & meditation instructor with a Reiki 1 certification and have been focusing on one-on-one practices with private clients over the past 2 years.

Nicknamed DJ Mustella, I look for music that makes people move from their inner core, outward. Elevating one's heart-rate and getting even the shyest of wallflowers excited to move whilst simultaneously physically expressing oneself & relieving stress is my aim and ultimate fulfillment. Movement through music is empowering and uplifting, especially in an age where depression, anxiety and other mental disorders hinder us from being the luminous, vibrant individuals we have the potential to be.

Finally bridging the gap between wellness & creativity, BellaVita is a dream come true to fuse both of passions of wellness and the arts together. It is our goal to encourage our clients to experience total wellness on not just the physical, but spiritual & mental level (Body, Mind & Soul experience). BellaVita is a haven for a growing community of health-conscious and passionate individuals in NYC who want to connect and learn from each other to create a more beautiful life, and a beautiful you!
Arianna Sertoli - Yogi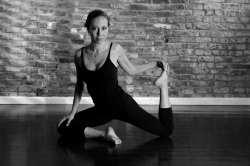 Arianna is originally from Rome, Italy and landed in NYC 7 years ago. Today she is a Yoga Teacher and Certified Holistic Health Coach from IIN. She is also an Aloha contributor and a BeautyCounter representative.
Her yoga classes focuses on alignment and movement. She loves to combine the two elements of food and movement together, because she believes it is part of a person well-being.
You can find Arianna in a bookstore looking for the latest cooking book, writing articles for health websites in some Brooklyn coffee shops, promoting safe luxurious cosmetics and makeup, in a studio or park mastering her own practice and teaching, at farmer's market picking seasonal foods, scouting for the latest healthy farm to table restaurant or traveling around the world and discovering new cultures, foods and yoga practices.
She hope you will meet her at classes, or if interested from a health coaching program.

Louisa Farr - Yogi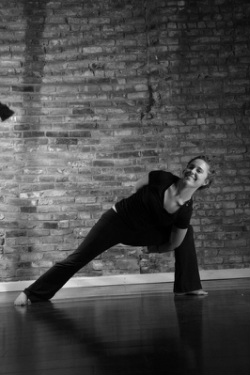 Bio coming soon!

Melissa Shah -Yogi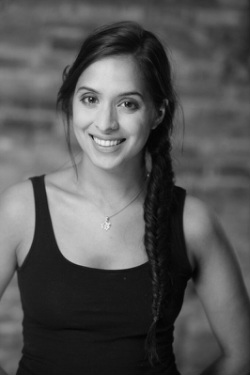 Melissa is a native New Yorker that found yoga at the age of 12 to heal her childhood illnesses. Through this journey, yoga helped to form her adulthood and transformed the way she viewed her body, mind and soul. She is trained through Nataraja Yoga Center and YogaWorks NYC. She aspires to make the practice of yoga accessible for all while still exploring the rich history and culture. Melissa teaches all ages and abilities - her classes are innovative, emotional, and empowering.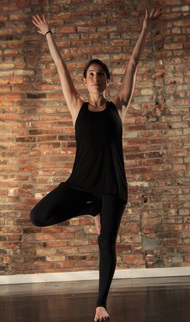 BellaVita Quote:
"It is better to live your own destiny imperfectly than to live an imitation of somebody else's life with perfection." ― Anonymous, The Bhagavad Gita
​Name:
Rachel Darivoff
Home:
Short Hills, NJ
Bella Vita Classes: Yogilates/Core Restore Yoga
Teaching Style: Rachel fell in love with yoga 10 years ago at summer camp and still finds the same youthful joy in her practice today. Her personal experiences have given her an innate sense of the importance of mind-body connection and finding presence in chaos. During trying times, yoga helped her stop seeing the body as an enemy and instead as a powerful tool, capable of great things, and she seeks to share that same inspiration with others.
Rachel aims to create a supportive space where people can feel comfortable to be themselves and have fun with the practice. In her classes you can expect good tunes, good times, and a good sweat with a focus on mindful breathing and alignment.
Comfort Food:
Veggie Chili
Emily Hursh - Yogi, Rieki, & Meditation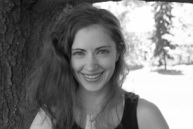 I received my 200-hour yoga certification from Yoga to the People in New York City. I studied meditation, and the chakras with Rebecca Cousin. I'm a self-taught tarot practitioner, constantly exploring new books, new techniques, new decks, and new spreads in my tarot journal. I received my Reiki Attunement from the Sapientia Oscen Reiki College, and my BA in English with a minor in Creative Writing Magna Cum Laude from St. John's University Honors Program. I'm a very busy lady living in Brooklyn with my husband, cat, and numerous plants. In addition to all that stuff, I cook, can, crochet, aerial dance, eat local, laugh, love, and learn.