HEALTH COACHES
Izabella Steele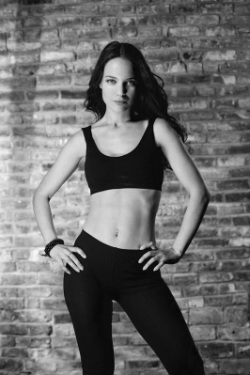 BellaVita has always been a dream for me. I began modeling at the age of 9; due to the nature of the job and body image insecurities, a big part of my life has always been health and wellness. I started working for a fitness club at a young age, to help others and pursue my interest. I have seen many women struggling to reach the stereotypical industry standard "model body" through eating disorders, and substance abuse. I first discovered the importance of a healthy lifestyle as a teenager, when my agent suggested I take diet pills before a job to loose a couple inches off my hips; I rejected the idea and resorted to cardio, and clean eating to reach my goal. Since then I have made it my mission to help others. I believe health goes beyond working out, and eating right; you must first make the conscious decision, which is why I had the vision of starting a wellness center encompassing Body, Mind, and Soul.

I am a certified personal trainer, and nutrition coach. I graduated from York University in Toronto, as a member of the Dean's Honor Roll, with a major in Labor Studies; and I also hold a Marketing Management Diploma with honors from Kwantlen University in Vancouver. As a proud Canadian from Vancouver, BC; I have represented British Columbia on a national level at Miss Universe Canada in 2006. I relocated to New York to pursue my passion for fitness, which is what led my vision to become reality, with BellaVita.

I love working out, and eating healthy, "feel good" food. My goal is to help others get in shape, and pass on everything I have learned throughout the years. As the fitness industry is constantly changing, I stay on top of the latest industry knowledge by studying and continuing my education. For me, there is no greater reward than being able to make a difference in the lives of others by helping them improve their standard of living from the inside out. I believe health is priceless, and it is the most valuable thing we have in life.
---
Elena Simon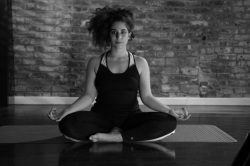 Since a very young age, yoga & movement, along with music and the performing arts have been strong passions of mine. Fitness & wellness as a performer have always been prominent factors in my success on stage or film.

Originally from West Hartford, CT, I moved to NYC in 2005 to obtain my BA & MA at The New School in Media Studies (with a focus in Marketing & Business Management) along with a theater/dance minor. Since graduating, I revisited my love of yoga & fitness by managing various studios/gallery and event spaces including collective & community spaces throughout Manhattan, Brooklyn and Queens. She is a vinaya/restorative yoga & meditation instructor with a Reiki 1 certification and have been focusing on one-on-one practices with private clients over the past 2 years.

Being known as DJ Mustella, Elena looks for music that makes people move from their inner core, outward. Elevating one's heart-rate and getting even the shyest of wallflowers excited to move whilst simultaneously physically expressing oneself & relieving stress is my aim and ultimate fulfillment. Movement through music is empowering and uplifting, especially in an age where depression, anxiety and other mental disorders hinder us from being the luminous, vibrant individuals we have the potential to be.

Finally bridging the gap between wellness & creativity, BellaVita is a dream come true to fuse both of passions of wellness and the arts together. It is our goal to encourage our clients to experience total wellness on not just the physical, but spiritual & mental level (Body, Mind & Soul experience). BellaVita is a haven for a growing community of health-conscious and passionate individuals in NYC who want to connect and learn from each other to create a more beautiful life, and a beautiful you!
---
Arianna Sertoli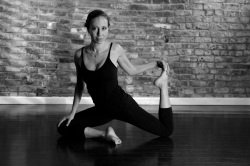 Arianna is originally from Rome, Italy and landed in NYC 7 years ago. Today she is a Yoga Teacher and Certified Holistic Health Coach from IIN. She is also an Aloha contributor and a BeautyCounter representative.
Her yoga classes focuses on alignment and movement. She loves to combine the two elements of food and movement together, because she believes it is part of a person well-being.
You can find Arianna in a bookstore looking for the latest cooking book, writing articles for health websites in some Brooklyn coffee shops, promoting safe luxurious cosmetics and makeup, in a studio or park mastering her own practice and teaching, at farmer's market picking seasonal foods, scouting for the latest healthy farm to table restaurant or traveling around the world and discovering new cultures, foods and yoga practices.
She hope you will meet her at classes, or if interested from a health coaching program.
---
Ginn Choe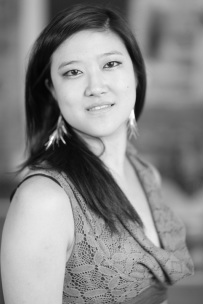 Ginn believes that there is no "one answer" common method in the quest for the pursuit of happiness. After receiving her degree in Psychology and Anthropology from the University of Michigan, she continued her education with 4 years of research in Neurology and Pathology from Columbia University Medical Center. She has performed research at the University of Michigan in a study of anxiety and depression. Through working with women and children with emotional trauma in group counseling, she developed her practice in different methodology such as Cognitive Behavioral Therapy and Internal Family Systems. She believes these programs and other tools are a great foundation for clients to reinforce their self-improvement and everyday trouble-shooting, Ginn posses the intuitive skill as a life consultant and has honed her experience and abilities over the years with private one on one sessions with several clients.
---
Yogi's
Carla Minaya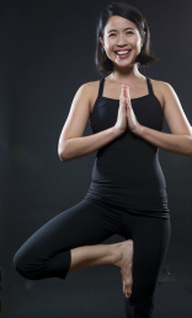 BellaVita Quote: "What would you do even if you knew that you might very well fail? What do you love doing so much that the words failure and success essentially become irrelevant? "
​― Elizabeth Gilbert, Big Magic

​Name: Carla Minaya
Home: Manila, Philippines
Bella Vita Classes: Core Restore Yoga, Sculpt Power Yoga, Yogilates
Teacher Calling: Yoga has helped me tremendously over the years to reduce anxiety and stress related allergies. I love teaching because it gives me the opportunity to share that journey with my students. Teaching yoga allows me to still the mind and relax the body of my students. It is a beautiful transformation to see my students glowing and at peace after a long day.
Comfort Food: Avocado toast with feta cheese, crushed grape tomatoes, and olive oil



---
Lauren Silberberg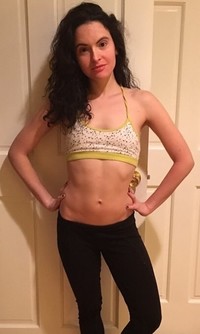 BellaVita Quote: "Fall seven times, stand up eight." - Japanese Proverb

​Name: Lauren Silberberg
Home: New Jersey
Bella Vita Classes: Vinyasa Yoga, Restorative Yoga, & Children's Yoga.
Teacher Calling: Yoga gave me the opportunity to live a full life again, when western medicine had failed. It is such a blessing to share the magic of yoga with all my students. I do not consider yoga a job, but an opportunity to change the life of another human being.
​
Comfort Food: Seven grain toast with hummus, avocado, crushed olives, and tomatoes
---

​Rachel Darivoff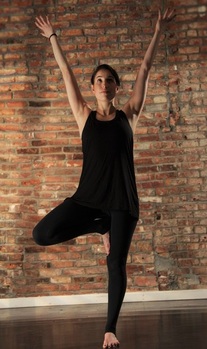 BellaVita Quote:
"It is better to live your own destiny imperfectly than to live an imitation of somebody else's life with perfection." ― Anonymous, The Bhagavad Gita
​Name:
Rachel Darivoff
Home:
Short Hills, NJ
Bella Vita Classes: Yogilates/Core Restore Yoga
Teaching Style: Rachel fell in love with yoga 10 years ago at summer camp and still finds the same youthful joy in her practice today. Her personal experiences have given her an innate sense of the importance of mind-body connection and finding presence in chaos. During trying times, yoga helped her stop seeing the body as an enemy and instead as a powerful tool, capable of great things, and she seeks to share that same inspiration with others.
Rachel aims to create a supportive space where people can feel comfortable to be themselves and have fun with the practice. In her classes you can expect good tunes, good times, and a good sweat with a focus on mindful breathing and alignment.
Comfort Food:
Veggie Chili
---
Veronica Saravia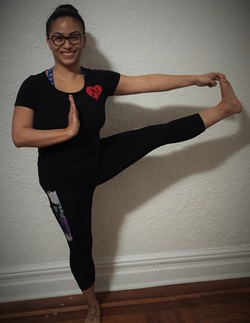 BellaVita Quote:
"I believe that everything happens for a reason. People change so that you can learn to let go, things go wrong so that you appreciate them when they're right, you believe lies so you eventually learn to trust no one but yourself, and sometimes good things fall apart so better things can fall together." | Marilyn Monroe
​Name:
Veronica Saravia
Home:
Bronx, New York
Bella Vita Classes:
Yogilates & Core Restore Yoga.
Teacher Calling:
Practicing yoga has taught me to listen to my inner Self and through teaching yoga, I guide others to listen to theirs. Yoga has been my go-to stress reliever; it allows me to spend time with my whole mind, entire body and full spirit. It's a gift I found and love sharing with others.
Comfort Food:
Eggplant parmigiana
---
Emily Hursh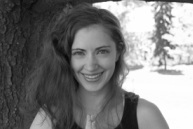 I received my 200-hour yoga certification from Yoga to the People in New York City. I studied meditation, and the chakras with Rebecca Cousin. I'm a self-taught tarot practitioner, constantly exploring new books, new techniques, new decks, and new spreads in my tarot journal. I received my Reiki Attunement from the Sapientia Oscen Reiki College, and my BA in English with a minor in Creative Writing Magna Cum Laude from St. John's University Honors Program. I'm a very busy lady living in Brooklyn with my husband, cat, and numerous plants. In addition to all that stuff, I cook, can, crochet, aerial dance, eat local, laugh, love, and learn.
---
Zumba
April Pavlish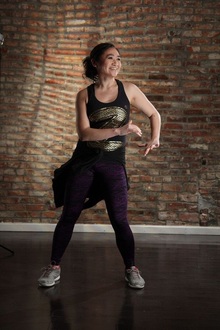 BellaVita Quote: There are shortcuts to happiness, and dancing is one of them" - Vicki Baum

Name: April Cañete Pavlish
Hometown: Bayonne, NJ

Teaching Passion: I was instantly hooked the first time I took a Zumba class in 2010. Who knew you could have so much fun while working out?! Zumba helped me regain control of my health after college, and now I am so lucky to be able to teach it! I love that class gives students a chance to let go of any stress or worries, and to just dance, have fun and enjoy their "me" time.

Comfort Food: Zucchini Banana Bread
---
Jonathan Hart


Jonathan is encouraging, fun and positive. His energy is contagious & is known for fun, easy to follow choreography that will keep you coming back! Jonathan has a background is Tai Chi, acting & is certified is also certified in Zumba-Toning! Join the party!
---
Strength & Conditioning
Jamece Gray - Pilates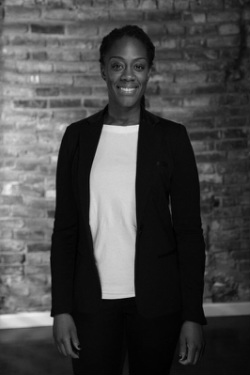 When Jamece is not kickboxing, grappling in Brazilian jiu jitsu or training for the Brooklyn Half Marathon she is teaching her physical therapy Rehab patients proper Pilates techniques to help prevent or over come current injuries focusing on core strength and stability. Jamece graduated from Nassau Community as a Physical Therapist Assistant and works along side Physical Therapist for the past six years. Jamece started practicing Pilates since 2007 and now teaches group mat Pilates class at BellaVita. Her passion is to teach everyone they can develop strong core strength without lifting heavy weight or doing traditional crunches.
---
Ian Maynard - Fitness Coach/Strength Condition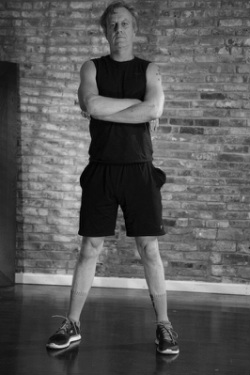 Bio coming soon!
---